Vaibhav P (Digital Marketing Professor & Consultant)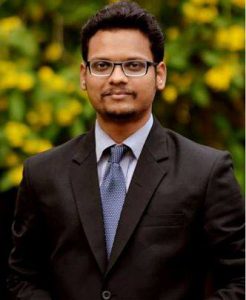 Name : Vaibhav P Basic Qualification : BE, MBA Relevant Qualification :
Google Certified Digital Marketer
Certified NLP Trainer
Relevant Experience : 5 Years
</p>
About me :
Hi, I am digital marketing trainer & professional consultant with around 5 years of relevant experience in this field. I am associate professor to final year MBA/MMS Students from reputed management colleges. I have designed more than 500 digital marketing campaigns on Facebook, Instagram, Google Ads. I am certified by Google & many reputed organizations.
Achievements : 1) Have published 2 books related to academics & Mind programming
2) Working as founder of a company Rewards & Recognitions : 1) Have won many management competitions
2) Rewarded as education entrepreneur idol What you will get in 1 Hr live video consultation with me? 1) How to get best & practical training for Digital Marketing
2) How to multiply your business with Digital Marketing
3) Get Contacts & References for best training & consultations Avg Rating: